Skip to Content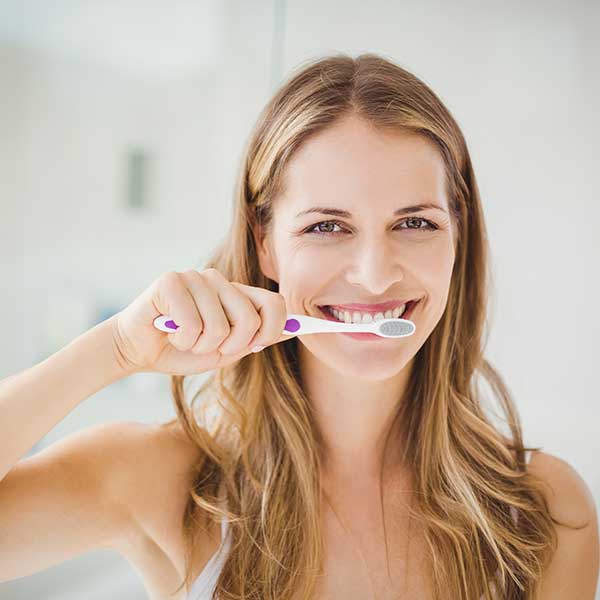 About Teeth Cleanings
At S&L Dental, we provide regular oral health services, including teeth cleanings, to residents of Scottsdale and Paradise Valley, AZ. Patients should always keep a good at-home oral hygiene routine with proper brushing and flossing to help prevent the buildup of plaque around the teeth and keep a clean mouth. However, coming in for regular teeth cleaning is essential to keep your teeth in top condition to ward off cavities, gum disease, and other potential problems. By coupling good oral hygiene with appointments with S&L Dental every six months for a check-up and teeth cleaning, you can avoid dental issues and keep a bright, healthy smile.
Teeth Cleanings Q & A
To help you better understand and feel at ease with the process of teeth cleaning in our Paradise Valley dental office, we'd like to answer some common questions:
What Is Tooth Cleaning?
Teeth cleaning commonly goes in tandem with your regular dental check-ups. After the exam, your dentist will perform a cleaning. First, we'll use special instruments like an ultrasonic scaler to remove calculus, plaque, and debris from your teeth, including between and around the gum line. Let us know if you need a break or experience sensitivity, and we can adjust the process to make you more comfortable. After that, we polish your teeth using a special paste, and then we floss your teeth and make suggestions about how you can better floss.
What Types of Cleanings Are There?
The two common types of cleaning that you might require are regular cleaning and deep cleaning:
Regular Cleaning – It's the standard cleaning that goes along with an ordinarily scheduled check-up. This will be the common type patients receive unless the dentist has diagnosed gum disease, which calls for deep cleaning.
Deep Cleaning (Scaling and Root Planing) – For patients with gum disease, the dentist will deep clean the areas of your mouth affected by it. Bacteria collected under the gum line causes gum disease, the first stage being gingivitis. The symptoms include irritation and inflammation of the gums. If left untreated, it can progress to periodontitis, which can lead to tooth and bone loss.
Teeth Cleanings for Your Children
At S&L Dental, Dr. Ngo recommends bringing your children in for an oral exam and cleaning starting at one year old and every six months following. It allows them to get comfortable and confident when they visit, and it helps to establish a bond with the dentist. If you or your child needs to come in for regular or deep teeth cleaning in Paradise Valley or Scottsdale, AZ, contact us today to set up an appointment!
We Welcome Patients of All Ages for Premium Dental Care!