Skip to Content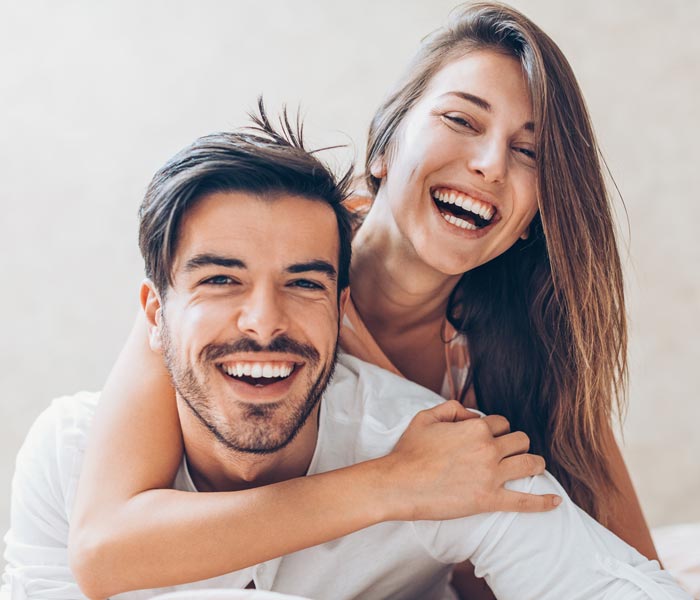 About Invisalign®

Nobody likes the painful, inconvenient, and embarrassing metal braces when you're straightening your teeth. However, here at S&L Dental, Dr. Ngo offers Invisalign® to safely and comfortably straighten your teeth using its practically-invisible aligners. You can smile brightly with the completely unnoticeable aligners gradually moving your teeth to the correct positions, and they're available to adults and teenagers, alike. To help you learn more about this fantastic dental option, we're answering some common questions about Invisalign® to help our Paradise Valley and Scottsdale, AZ patients decide if it's the right choice for you.
Invisalign® Q & A
You can smile proudly and live normally using practically unnoticeable aligners with Invisalign®, available through S&L Dental. We'll answer some core questions about it:
What is Invisalign®?
It's a teeth-straightening system using nearly-invisible plastic aligners to move teeth back into alignment, replacing metal bands and wires. They're removable so you can eat, brush, floss, and receive dental care like normal, and you can take them out for social events like the prom or weddings. The smooth edges prevent sore gums and lips, and they're custom-fit for your mouth and orthodontic needs.
How Are the Plastic Aligners Made to Fit My Mouth?
Dr. Ngo will measure your mouth and take an impression of your teeth, which goes to a special lab where it's scanned into a computer to create a series of virtual models of the aligners. The models show how your teeth must move back into alignment. With these virtual models, your unique series of aligners are created, each of which you'll wear for two weeks in order of the series. Through the series, your teeth move back into proper position.
How Long Does Treatment Usually Take?
18 months is the usual time for most patients to complete their treatment. Individual treatment plans can take slightly more or less time.
How Difficult Is It to Care for the Aligners?
There's a care kit available through Invisalign®, and you can also be sure to rinse them off whenever you remove them. Brush them gently using warm water and a mild soap or soak them in denture cleaner for a while every day. You have to wear the aligners for 20 hours or more per day, so don't let them soak for too long. For questions regarding Invisalign® or any of our cosmetic dental services available to Scottsdale and Paradise Valley, AZ, contact us today and schedule an appointment.
We Welcome Patients of All Ages for Premium Dental Care!