Skip to Content
Cosmetic Dentistry for Paradise Valley & Scottsdale, AZ
Cosmetic dentistry is the perfect solution for patients who are unhappy with their smile. Dr. Ngo at S&L Dental can help you get the flawless teeth you desire with cosmetic dental services like teeth whitening and veneers. If you have stained or discolored teeth or a chipped front tooth that's ruining your confidence and appearance, we have the solution to safely and effectively fix your perceived faults. Dr. Ngo has been providing residents in Scottsdale and Paradise Valley, AZ exceptional cosmetic dentistry for two decades, and he can help you restore your teeth back to flawless pearly rows.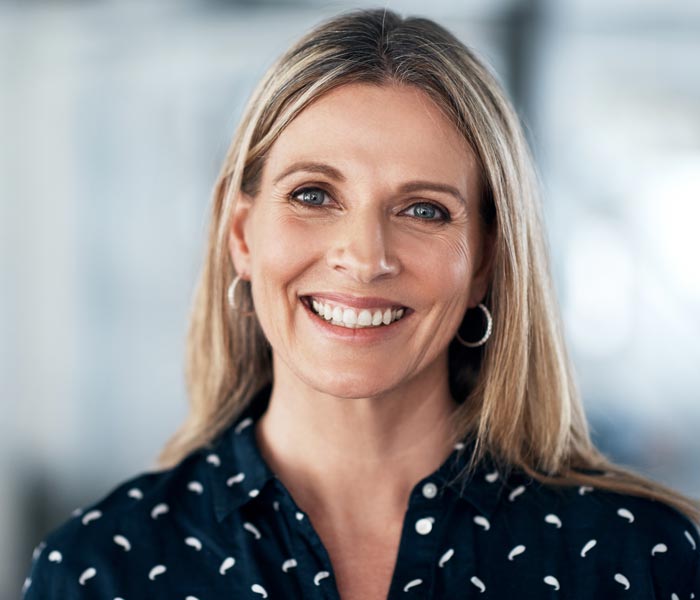 From Veneers & Dental Implants to Invisalign®
We offer a wide range of cosmetic dentistry services for patients in Scottsdale and Paradise Valley, AZ, including:
Crowns and Bridges – A crown is a prosthetic that fits over a damaged or broken tooth, and it's shaped and colored to blend with the rest of your natural teeth. A bridge is a prosthetic tooth shaped and colored to blend with the rest that fills in where a tooth or teeth are missing by anchoring to the adjacent teeth or with implants.
Veneers – Veneers are very thin sheets of tooth-colored porcelain that adhere to the front of teeth to fix stains, discoloration, gaps, and crooked or chipped teeth. They're very durable and custom-made to fit your teeth precisely for a natural look.
Dental Implants – Dental implants are replacements for missing teeth using an artificial tooth or crown, a metal post implanted in the jawbone, and an abutment to attach the two. They're both durable and natural-feeling.
Dentures – Dentures are whole rows of artificial teeth and gums to replace all the missing ones in the mouth. We offer both removable and implant dentures to better suit your needs.
Invisalign® – These aligners are a convenient alternative to metal braces. They use clear plastic aligners to straighten the teeth, and they're nearly invisible when worn. You can also remove them for eating, brushing, flossing, dental care, and social events.
Teeth Whitening – Teeth whitening uses solutions, gels, or other agents to whiten discolored teeth. You can do this at our office or at home.
Call Us for Cosmetic Dentistry
For any of these cosmetic dental services, Dr. Ngo at S&L Dental will speak with you and answer any questions you have to ensure you can comfortably make the wisest decision for your dental needs. When you come in for any procedure, it's his practice to offer only the highest of care, skill, judgment, and comfort. For questions or making an appointment for your cosmetic dentistry needs in Paradise Valley or Scottsdale, AZ, contact us today!
We Welcome Patients of All Ages for Premium Dental Care!