Skip to Content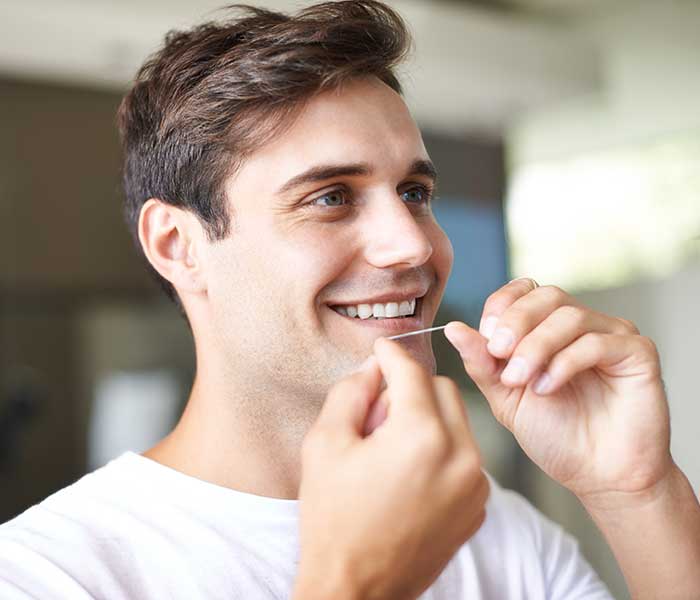 Dental Check-Ups
Dr. Ngo at S&L Dental emphasizes that oral exams are one of the best ways to avoid costly dental emergencies and other issues and preserve your smile. During your regular dental check-up, Dr. Ngo carefully examines your whole oral cavity to look for problems like gum disease and cavities. You can also use this time to ask any questions, raise any concerns of your own, and get answers and information on good oral hygiene habits, including brushing and flossing. Your x-rays will be reviewed, as well, and they aid in assessing the health of your gums and teeth. X-rays also allow us to check the condition of any dental restorations like crowns or fillings.
What's Included in an Oral Exam?
Oral exams, commonly known as dental check-ups, are the process of carefully examining your entire mouth to review your oral health. Whether it's your first time seeing a dentist or it's a routine six-month check-up, an oral exam is a common practice. They can identify specific issues in the mouth, such as swelling or redness, pain, broken teeth, and other possible dental problems. The steps of an oral exam fall into four main categories, as follows:
Comprehensive Oral Evaluation – This type of evaluation is needed for patients visiting a dentist for the first time, seeing a new dentist, or if it's been a long time since their last visit.
Regular or Periodic Oral Evaluation – Part of the six-month check-up, it's a complete update of the existing information for regular established patients. It may or may not include x-rays, depending on when the last ones were taken, if the dentist spots an issue that requires them, or if pain or other symptoms are reported by the patient.
Limited Oral Evaluation – Also known as a problem-focused evaluation, it identifies and diagnoses symptoms like pain or swelling in a certain area. They may involve x-rays if the dentist decides it's necessary for evaluating the area, and they will ask the patient questions specific to the symptoms.
Follow-up Evaluation – This type of evaluation is used to check on the progress of a treated oral issue to make sure it's healing properly and to find out if you're having pain or symptoms beyond what would be expected.
Oral Exams for Children
Starting around your child's first birthday, we recommend bringing them in for their first oral exam and every six months following. Starting dental check-ups early and keeping regular appointments establishes your child's comfort and confidence when visiting and helps to build a bond. Dr. Ngo at S&L Dental invites families in Scottsdale and Paradise Valley, AZ to think about oral exams early by brings their children in as soon as possible to be maintaining good oral health. We'll keep them comfortable while providing thorough care that will help to ensure a beautiful, healthy smile as they grow up.
We Welcome Patients of All Ages for Premium Dental Care!