Skip to Content
David Ngo, DDS
General and Cosmetic Dentistry located in Scottsdale and Paradise Valley, AZ
Dr. David Ngo provides general and cosmetic dentistry services at S&L Dental in Scottsdale and Paradise Valley, Arizona. He has extensive experience in general and cosmetic dentistry, including full mouth restoration, dental veneers, crowns, bridges, dental implants, wisdom teeth extractions, Invisalign, and dentures.
Dr. Ngo moved to Arizona over 20 years ago and after becoming a dentist has treated thousands of patients, resolving pain, creating beautiful smiles, and transforming self-images.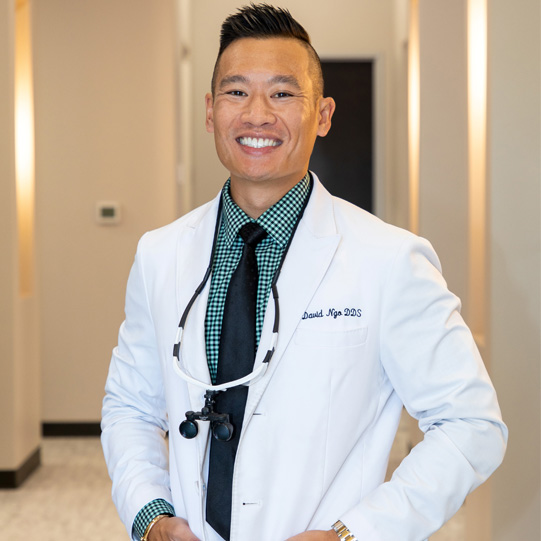 More About David Ngo
Dr. Ngo earned his Bachelor of Science in Molecular and Cellular Biology from the University of Arizona where he graduated Summa Cum Laude. He then completed the Doctor of Dental Surgery program at the prestigious University of California in San Francisco, where he was awarded the Weyerhauser Scholarship for excellence in dentistry. Dr. Ngo focuses on creating comfortable and life-changing patient experiences. He believes that every patient deserves his rapt attention and time. He gives each patient the opportunity to ask questions and get all of the information they need to make informed dental care choices.
Learn more about the difference Dr. Ngo makes for his patients, Contact S&L Dental for a consultation appointment today!
We Welcome Patients of All Ages for Premium Dental Care!